I'm ready to bring the heat.
Are you ready to take it?
Today is officially the first day of summer! While the heat crept in earlier this month, there's nothing like truly breaking a sweat when we're playing together.
You know my energy during our time together is unmatched, and I love bringing you to the edge and back over and over again. You know that as a prostate massage expert Chicago, you're going to have the most intense orgasms with me. Why not come experience something new and ask about my sling?
Been curious about seeing me, but can't get away for longer than an hour? Starting July 1 through August 31, I'll be giving those of you who haven't seen me yet the chance to have a 1-hour Erin Black experience for $750.
I'd highly suggest taking advantage of this opportunity while I have some additional space in my schedule!
Erin's July Availability:
July 1-3: 11am-9p
July 8: 5pm-9pm
July 9: 11am-9p
July 13-14: 5p-9p
July 17: 11a-9p
July 20: 5p-9p
July 24: 3p-9p
July 29-30: 5p-9p
July 31: 11am-9p
For the month of July, I'm taking 7 dates. Once those dates are spoken for, my calendar is closed for the month. Of course, you're always more than welcome to pre-book in advance as far as you'd like. The world is your oyster then!
New York This Summer? Not in this economy!
Well, the cost of flying right now is simply ridiculous, so my trip to NYC is going to be postponed until September.
If we've seen one another before, please feel free to reach out directly at [email protected] so we can discuss dates! It's been quite a while since I've been to NYC, and I'd love to get there before the leaves hit the ground.
Of course, my wife Roxanne Dupri will be joining! Book the duo- you know you want to!
OnlyFans for Mild, Fansly for Wild
Well, I've been back and active on OnlyFans only to discover that as soon as I post a lot of my content, it gets ripped down for violating TOS. So from now on, posting to Onlyfans is going to consist of selfies and pretty mild content.
I've already been approved for a Fansly account, but I still need to set up the account fully. Hopefully I'll have that done by the end of the month, and I'll let you know once I do!
In the meantime, here's a short list of my current content. If you'd like to purchase anything, send me an email at [email protected] with what you'd like and I can send you my payment options. I'm not currently doing custom content, but I may in the future. When I do, I'll let you know!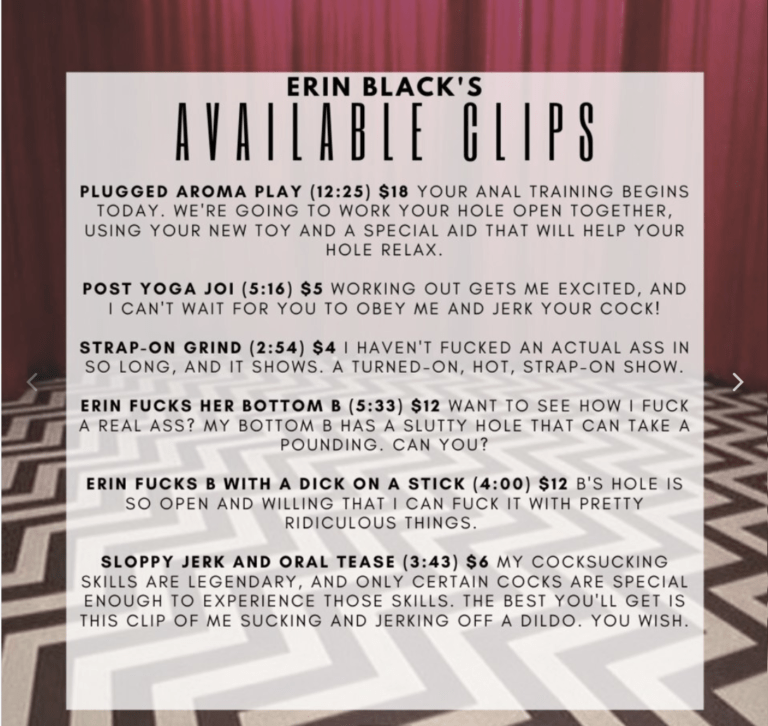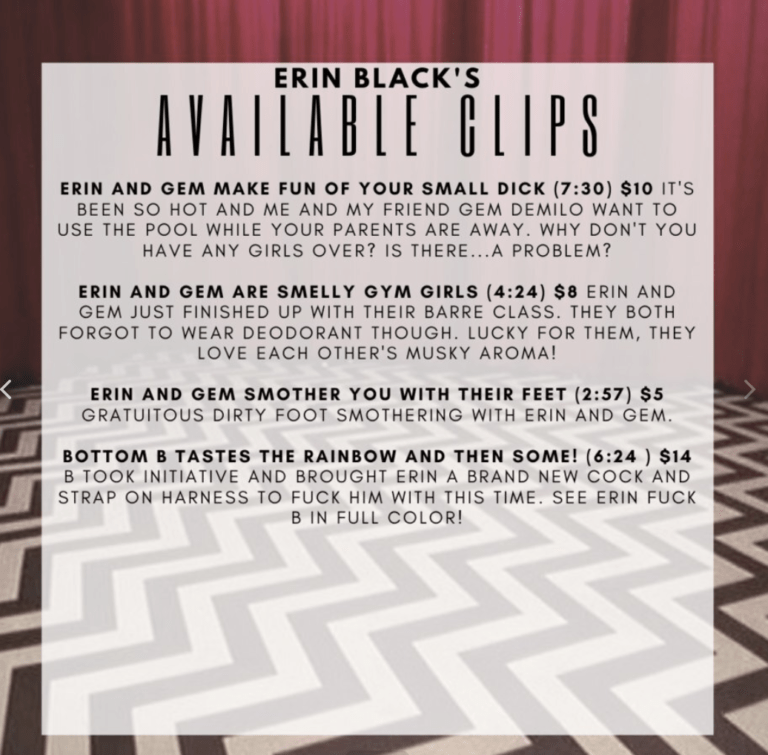 Back on the bird app, kind of.
I found an old-ass twitter account that I didn't blow up, so I'm kind-of back on the bird app.
I have absolutely zero intention of actually being there, though. The only things that will be posted to this account are my available dates, the occasional photo/quip, and links to my newsletter subscription. I might post there more once ive got Fansly figured out more, but who knows.
I make no promises!
If you'd like to follow this new account, you can do so by clicking here.